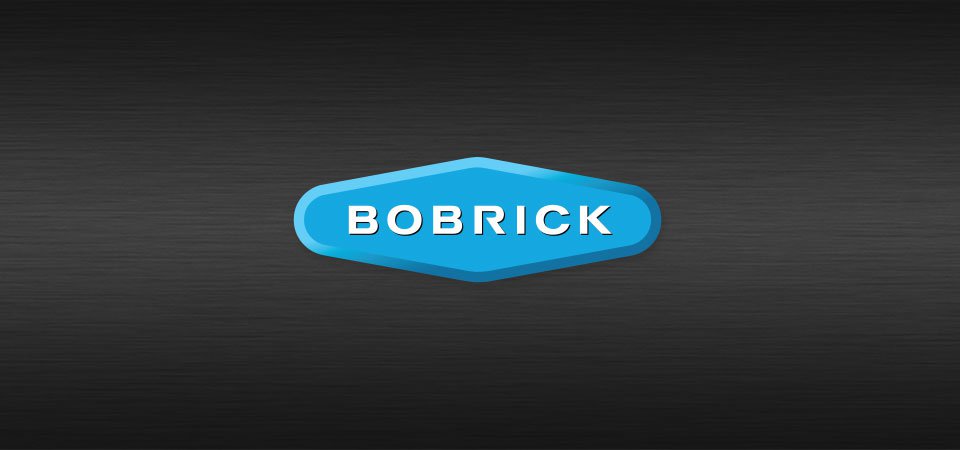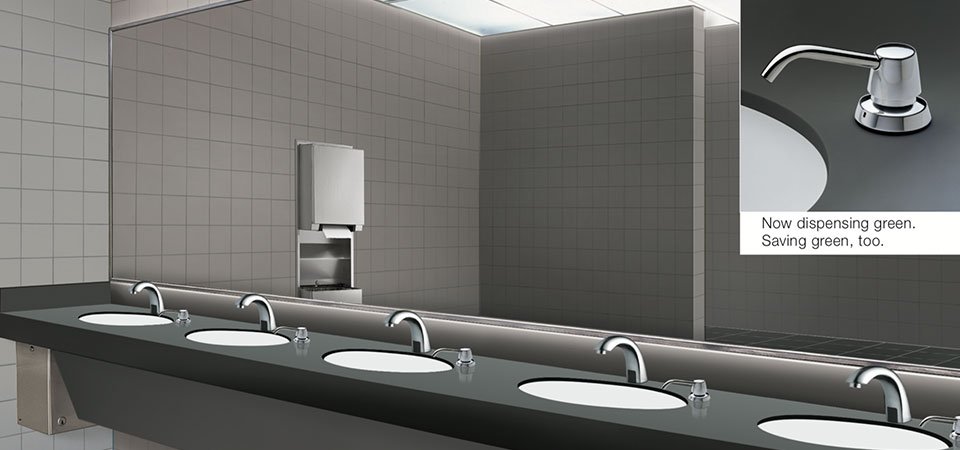 SureFlo Soap Dispensing System
Bobrick's SureFlo® automatic soap dispenser provides the ultimate in hygiene, with universal bulk liquid soaps for significant cost-in-use savings.
The top-fill dispenser reduces labour cost with zero waste, and features a unique portion control that optimizes patron satisfaction within your operating budget.
Standard polished chrome finish ensures this attractive fixture will blend with other restroom accessories and plumbing fixtures.
Experience freedom from costly, labour-intensive, proprietary systems with the ultimate soap dispenser, SureFlo®.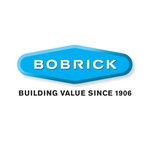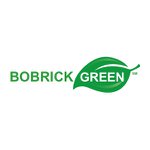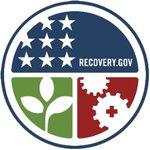 Designs
Specifications
Options
Downloads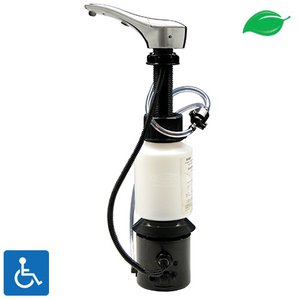 Bobrick B-828 SureFlo System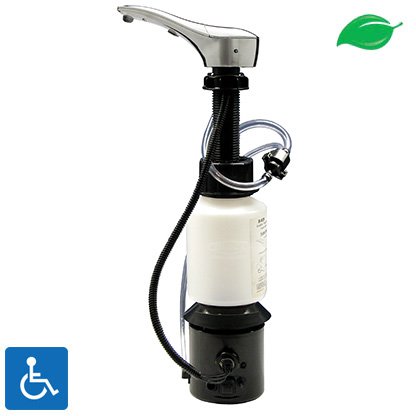 Close
Bobrick B-828 SureFlo System
Foam soap dispenser - 1L capacity soap bottle

Foam mixer cartridge with air pump to air tube adapter; fiber optic cables connect electronic system

Requires 4 "D" cell batteries, not included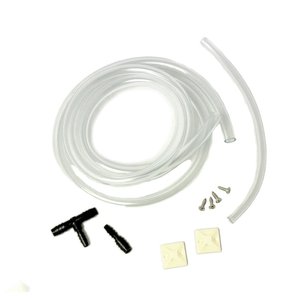 830-341 - connector kit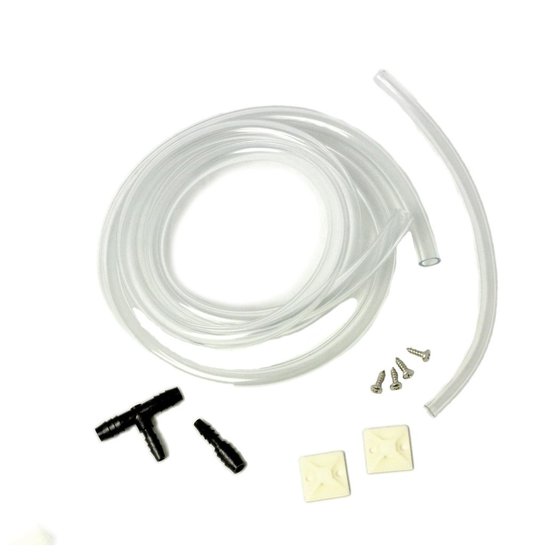 Close
830-341 - connector kit
1 kit required for each B-830 cabinet

Includes vandal-resistant tubing and connectors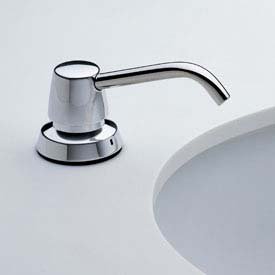 830-359 - soap pump kit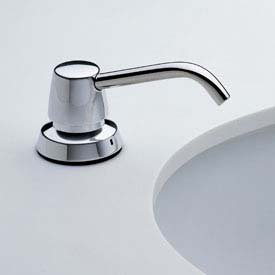 Close
830-359 - soap pump kit
Counter mounted, 4" spout length with short shank

Bright polished stainless steel finish

1 kit required for each dispenser

Also requires 1 connector kit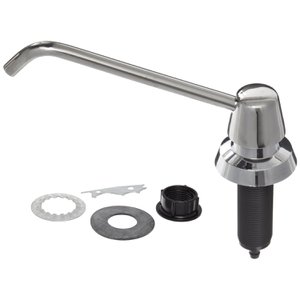 830-372 - soap pump kit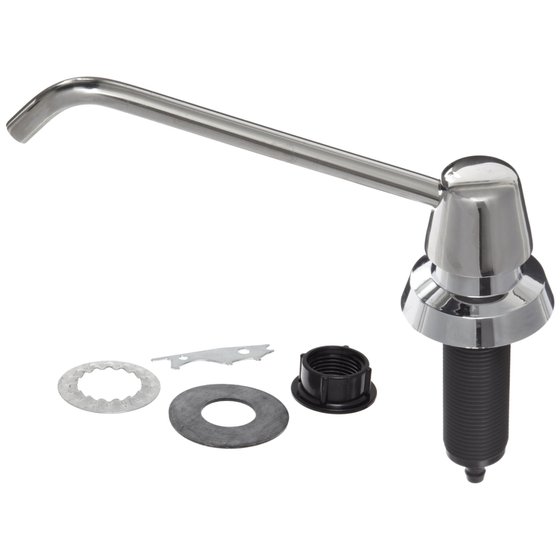 Close
830-372 - soap pump kit
Counter mounted, 6" spout length with short shank

Bright polished stainless steel finish

1 kit required for each dispenser

Also requires 1 connector kit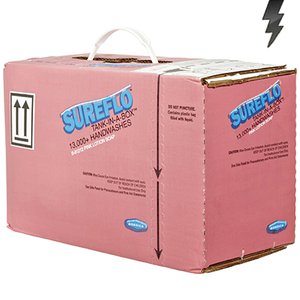 B-81212 - pink lotion soap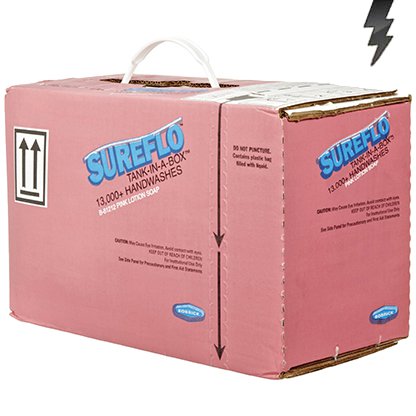 Close
B-81212 - pink lotion soap
SureFlo® Soap Cartridge
Pink Lotion Soap

12-Litre (13,000 handwashes)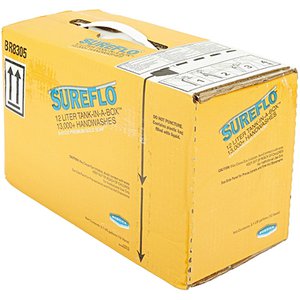 B-81312 - premium gold soap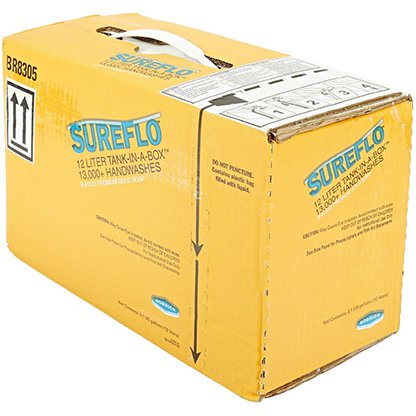 Close
B-81312 - premium gold soap
SureFlo® Soap Cartridge
Premium Gold Soap

12-Litre (13,000 handwashes)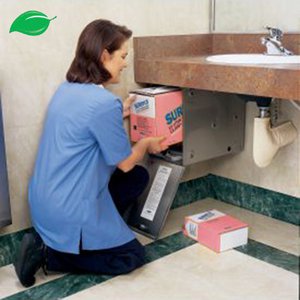 Bobrick B-830.12 - cabinet with cartridge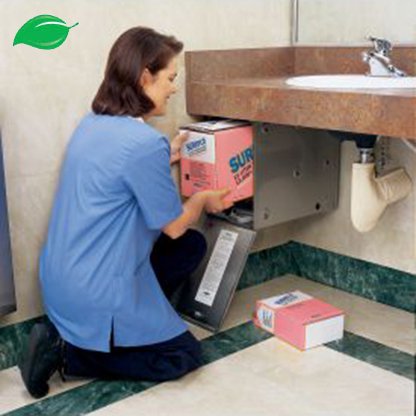 Close
Bobrick B-830.12 - cabinet with cartridge
Cabinet with door, keyed lock, and low soap indicator light

Includes tubing, connectors, and 12-litre SureFlo Pink Lotion Soap Cartridge (13,000 handwashes)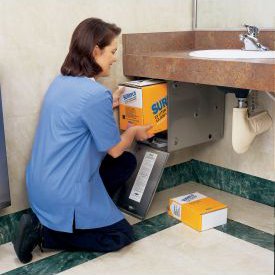 Bobrick B-830.13 - cabinet with cartridge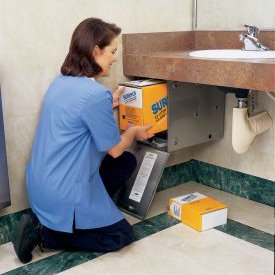 Close
Bobrick B-830.13 - cabinet with cartridge
Cabinet with door, keyed lock, and low soap indicator light

Includes tubing, connectors, and 12-litre SureFlo Premium Gold Soap Cartridge (13,000 handwashes)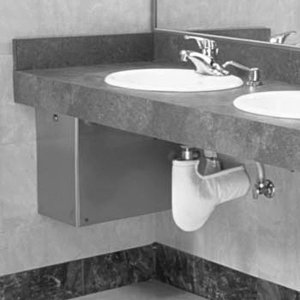 Bobrick B-830 - cabinet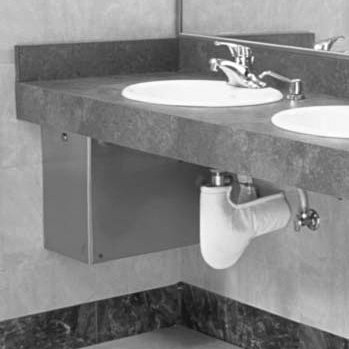 Close
Bobrick B-830 - cabinet
Cabinet with door, keyed lock, and low soap indicator light

Includes vandal-resistant tubing and connectors

Accommodates one 12-litre cartridge (13,000 handwashes)