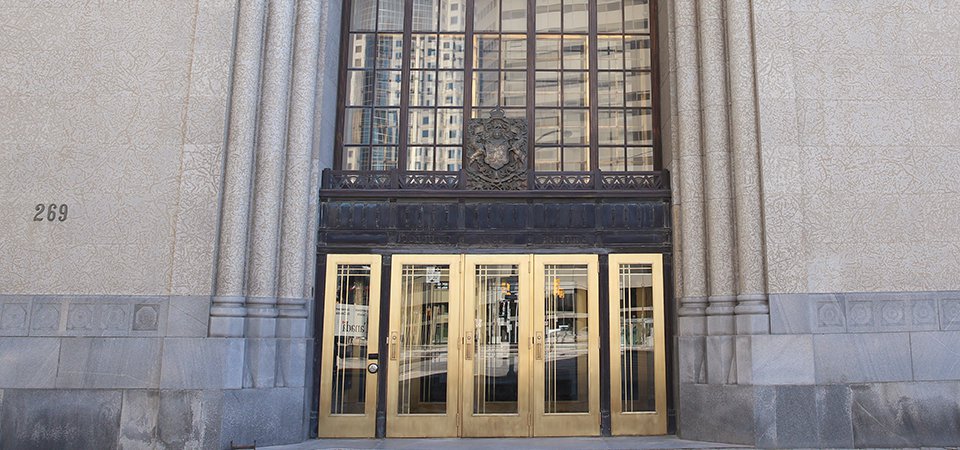 Victory Building, Exterior: Glazed Bronze Clad Doors & Fixed Sidelites in Existing Frames, with Custom Push & Pull Sets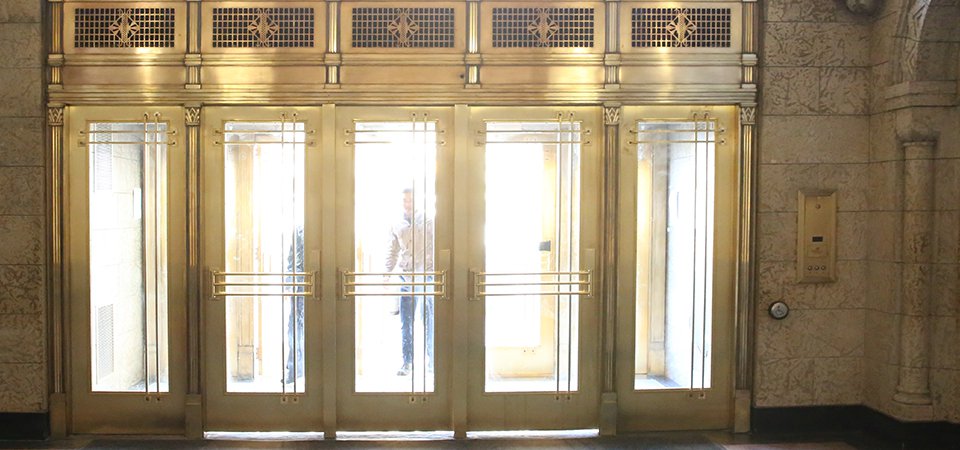 Victory Building, Interior: Glazed Bronze Clad Doors & Fixed Sidelites in Existing Frames, with Custom Push & Pull Sets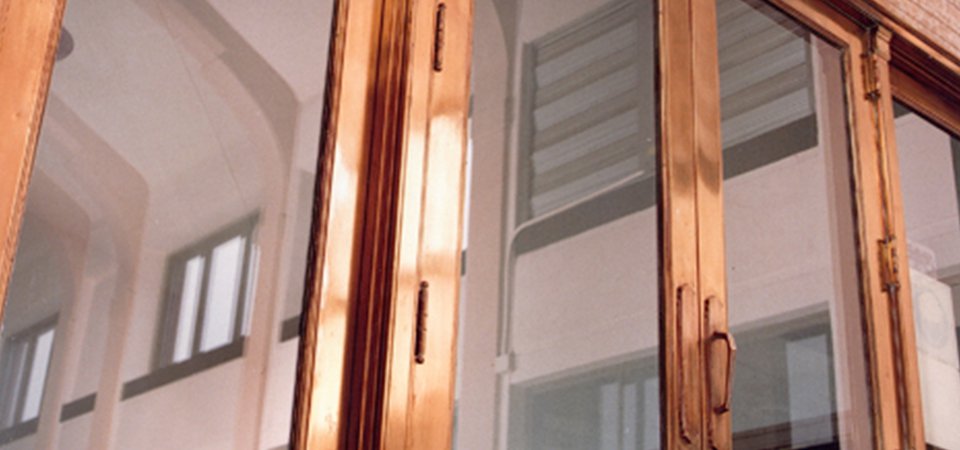 Water Treatment Facility: Bronze Clad Doors & Frame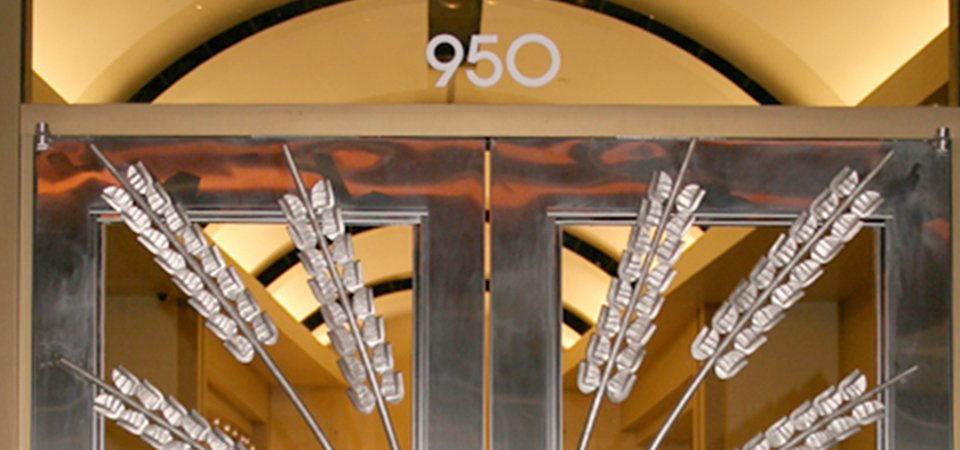 Entrance to Bank: Satin Finish Stainless Steel Door & Frame
Metal Clad
AMBICO decorative brass clad and bronze clad doors and frames combine outstanding visual appeal with rugged performance in the field.
Products are designed in consultation with a project design team to meet the unique requirements of each job.
AMBICO doors and frames add striking architectural and engineered features to buildings in the commercial, institutional and industrial sectors.