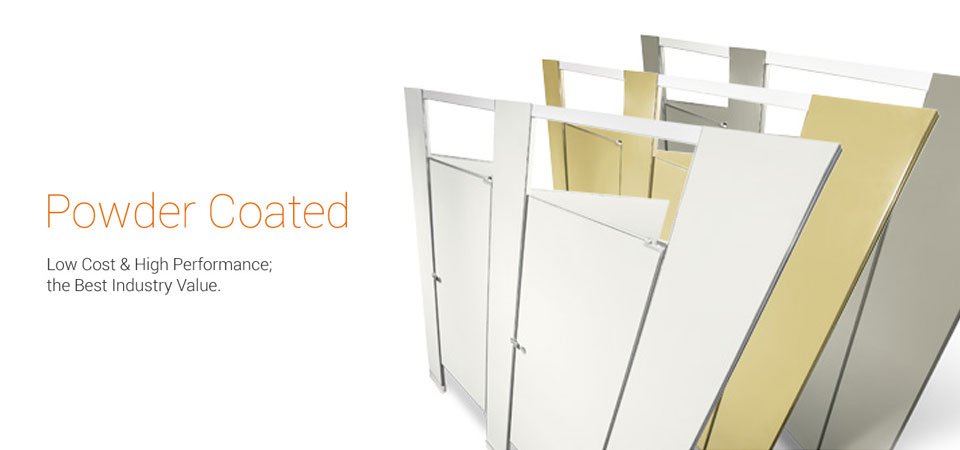 Powder Coated
Offering the best value in the industry, powder coated toilet partitions address the key areas of fire resistance, durability, high recycled content, and graffiti resistance – all at an entry-level price!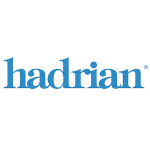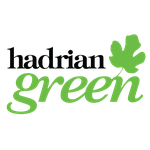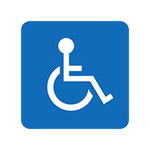 Designs
Specifications
Options
Screens
Finishes
Downloads
Hadrian Powder Coated Toilet Partitions
Low cost and high performance; the best industry value.
Product Highlights
Best Industry Value: One-half to one-third the cost of other compartment types. Light, workable material means easier, faster and less costly installations. Local, readily available material to support tight lead times.
Industry-best Fire Resistance: Most fire-resistant toilet partition material available.
High Recycled Content: With 50% (36% post-consumer and 14% pre-consumer) recycled content, powder coated toilet partitions are an excellent choice for environmentally sensitive projects.
Enhanced Privacy Options: Achieve maximum privacy with optional extended panels and doors as well as full height channels to completely eliminate all sightline gaps.
Beautiful, Durable Finish: Hadrian's organic polymer powder coated finish is resistant to abrasions, chemicals, detergents and acids and is available in a wide selection of colors, including special effects and anti-graffiti options.
Powder Coated Standard Quality Features:
Craftsmanship in Every Corner. Hadrian's trademark corners are unmatched for their clean, attractive appearance. The superior strength of Hadrian's full corner weld creates a hygienic seal and prevents parts from loosening and detaching.
Durable and Workable Material. Doors, panels and pilasters will not warp, chip, delaminate or flake and minor damage and defacement can be successfully repaired. Hadrian's metal partitions hold fasteners better than other substrates.
Full Honeycomb Core. Doors, panels and pilasters are structurally reinforced with 1" (25mm) cell honeycomb bonded from top to bottom and edge to edge throughout their entire core. The honeycomb reinforcement enhances strength, sound absorption and overall impact resistance.
Locking Bar Edge Moulding. All components are tack welded and interlocked under tension with a roll-formed oval crown locking bar for continuous bonding and a permanent, hygienic seal.
High Quality, Concealed Hardware. All brackets and door hardware components are zinc die-cast and triple plated with copper, nickel and chrome to a gleaming finish. Pilaster shoes are a one-piece welded design of polished stainless steel. Hinges and latches are set within the thickness of the door, for sanitary, easy maintenance and modern styling.
Barrier-free Latch. Hadrian's exclusive thumbturn lever conforms to American Disability Act and Canadian barrier-free requirements. It can be activated with a short, easy movement and without finger grip application.
Emergency Access. Both standard and barrier-free latch designs allow access from the exterior in case of emergency. The design is minimal for appearance, easy cleaning and resistance to vandalism. The "Hadrian" name assists maintenance staff in locating the source for replacement parts.
Reinforced Headrail Braced Pilaster Tops. An added 20-gauge channel creates extra strength and twist-free rigidity to minimize the possibility of damage by handling and shipping.
Anti-Grip Headrail. Extruded aluminum headrail offers maximum strength, rigidity, and a clean line appearance. Its double-ridge anti-grip design deters boisterous activity and consequent damage, while still offering a smooth track for shower curtain hooks.
Metal Hinge Pin with Nylon Sleeve. The metal core of Hadrian's upper hinge pin provides sturdy support while the self-lubricating nylon sleeve ensures smooth, quiet operation. The threaded pin can be easily removed and reinserted if necessary.
Optional Upgrades:
Anti-Graffiti Powder Coated FInish
Proven ASTM D6578 Graffiti Resistance for:
Permanent Marker
Lipstick
Water Based Ink Marker
Wax Crayon
Spray Paint
Heavy-Duty Continuous Hinge

Hadrian's economically priced continuous hinge is ideal for high-abuse areas where extra strength and durability are a concern. Made with heavy-duty material, the continuous hinge is available in powder coated or brushed stainless steel finishes. A stainless steel hinge pin is standard on both models. As an added value, Hadrian's continuous hinge obstructs the sightline on the hinge side of the door.
Stainless Steel Hardware Package

A stainless steel hardware package is available, featuring:
Stamped stainless steel, #4 brushed pilaster, panel and screen brackets
Cast stainless steel, #4 brushed wrap-around door hinges
Stainless steel, #4 brushed TR-27 6-lobe security screws
Stainless steel, #4 brushed pilaster shoes
Full Height Continuous Channels

Full height continuous powder coated channels are available to eliminate the sightline gaps for all panel to pilaster, panel to wall and pilaster to wall connections.
Reinforced Masonite Core

Ideal for damage-prone installations, Hadrian's masonite reinforcement strengthens the product's surface sheets while absorbing shocks better than plywood alternatives. 1/8" peg-board Masonite is bonded to the inner surface of material walls to encase the 1" (25mm) honeycomb center. The dent resistant toughness of the sections is increased beyond their already tough design.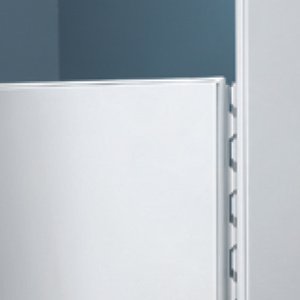 Heavy Duty Continuous Hinge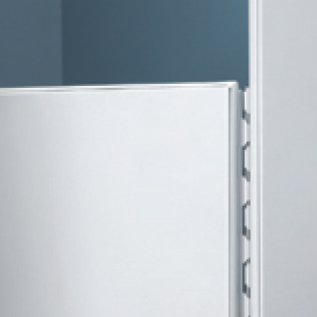 Close
Heavy Duty Continuous Hinge
For high-abuse areas
16 ga material; stainless steel hinge pin
FInishes: powder coated or brushed stainless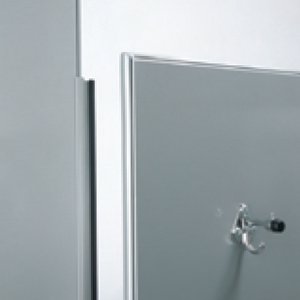 No Sightline Solution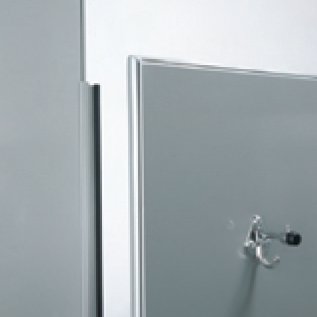 Close
No Sightline Solution
Full height continuous rubber bumper stop
Optional heavy-duty continuous hinge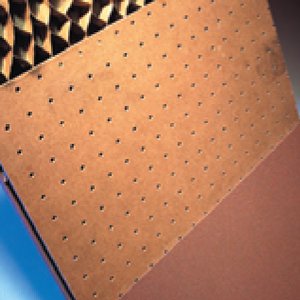 Reinforced Masonite Core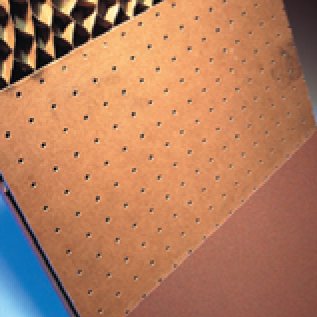 Close
Reinforced Masonite Core
For damage-prone installations
1/8" pegboard bonded to inner surface, encasing honeycomb core
Increased shock absorption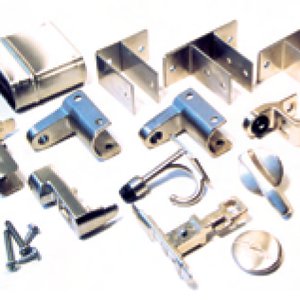 Stainless Steel Hardware